Free Delivery on Honeywell Research Chemicals from Fisher Scientific!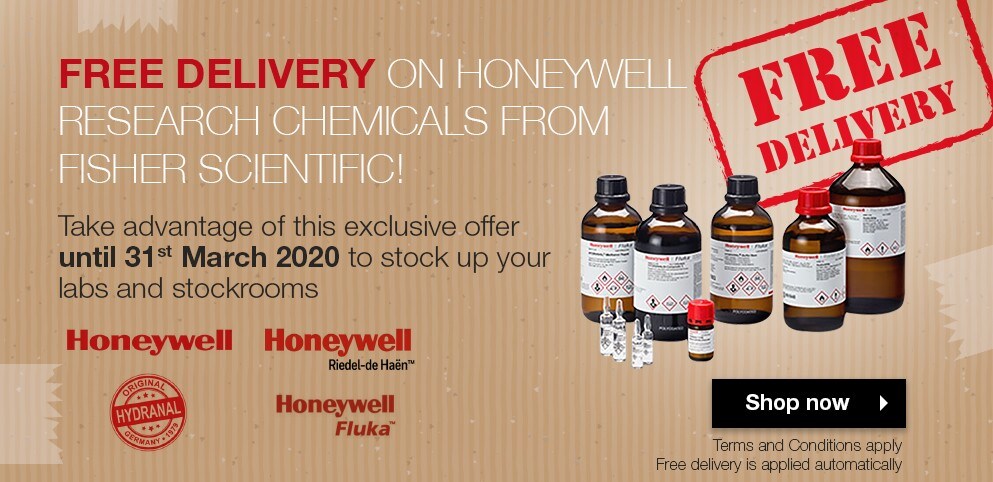 Fisher Scientific is offering you free delivery on thousands of chemicals within our entire catalogue range of Honeywell Research Chemicals for a limited time only!
Take advantage of this exclusive offer to save on additional charges for some of the most respected names in the chemicals market such as Honeywell Riedel-de-Haën™, Fluka™ and Hydranal™ until 31st March 2020.
Click on the Honeywell brand logo below for further information and products.
**Offer applies only to standard chemical and hazardous charges for Honeywell Research Chemicals. Dry ice, minimum order and all other charges still apply where applicable. Available until 31st March 2020. Catalogue items only. All other general Terms & Conditions apply.