Strengthen the Security of Your Supply with SureTRACE+
Customised Solutions
to Meet Your Needs
Helping You Be Prepared
At the Fisher Scientific channel, we understand that being part of a highly regulated industry is challenging, especially when rules and regulations are ever-evolving. We also understand that you need a partner that you can rely on, a partner that can help you be prepared for anything.
Our SureTRACE+ program can deliver that reassurance. By listening and understanding to your specific needs our Production Solution Specialists can build a bespoke package aimed at managing and reducing risks within your supply chain, saving you both time and energy.
Contact our Production Solutions Team
Complete the request form and a member of our Production Solutions Team will contact you.
Submit Your Request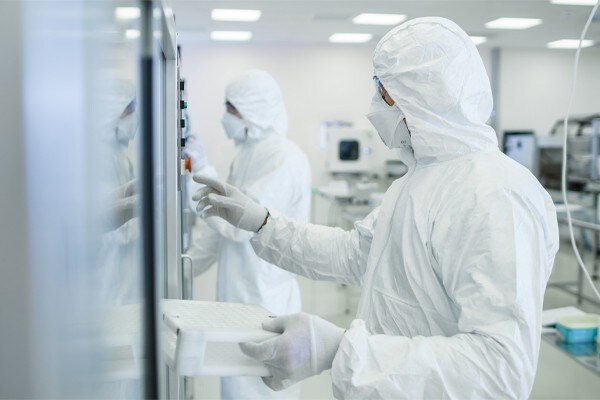 SureTRACE+: An Enhanced Service
SureTRACE+ is like our SureTRACE program in that it provides full traceability through lot visibility, guaranteed access to associated certificates and a supplier commitment to notify you of changes impacting quality and supply.
However as the name suggests, SureTRACE+ provides you with the next level of service. It additionaly includes solutions to strengthen security of supply and is focused on a customised selection of standard catalogue products. It is is a added value service completely tailored to your needs and expertly managed by our dedicated Production Solutions Team.
How We Can Serve and Protect You
Through our SureTRACE+ program you can rest assured that you are in safe hands.
Customer Care Management
Our Production Solution Specialists understand high regulatory compliance environments and will work with you to develop and manage tailor-made solutions that meet your specific requirements. They are here and ready to support you in the mitigation of risk and compliance with quality and regulatory standards, enabling you to increase your productivity and reduce costs.
Contact Our Production Solutions Team
Warehousing and Distribution
For every step in your journey, from discovery to production, our purpose-built European warehouse and distribution network, designed around the safe handling, storage, and transportation of products, delivers the tailored logistics solutions, state-of-the-art inventory management strategies, and on-site operational support you need.
Learn More About Our Supply Chain Capabilities
Suppliers and Quality Management
Access an extensive range of qualified suppliers and products aggregated under supplier Quality Agreements. You'll benefit from robust quality systems with adaptability to a dynamic regulatory landscape.
Change notifications, traceability, and supply maps
Evaluation of each supplier's ability to support requirements
Supplier quality performance management
Supplier and manufacturer Quality Agreements
Customised Fulfilment Processes
We understand that a one-size-fits-all distribution approach no longer works when it comes to supporting customers working in highly regulated compliance environments. That's why we're providing access to a range of customised fulfilment processes and tailor-made logistics solutions through SureTRACE+.
Customised stocking strategies e.g. safety stock, forecast management
Consigned and Vendor Managed Inventory (VMI)
Customised material handling and logistics
Tailor-made on-time, in-full management
Through our Practical Process Improvement (PPI) Business System, we ensure continuous improvement of your experience with us.